How To Change You Facebook Cover


Imagine... enjoying a break from your hectic life and relax in this Hammock. Hang it from a coconut tree, the perfect way to relax on a hot summer's day!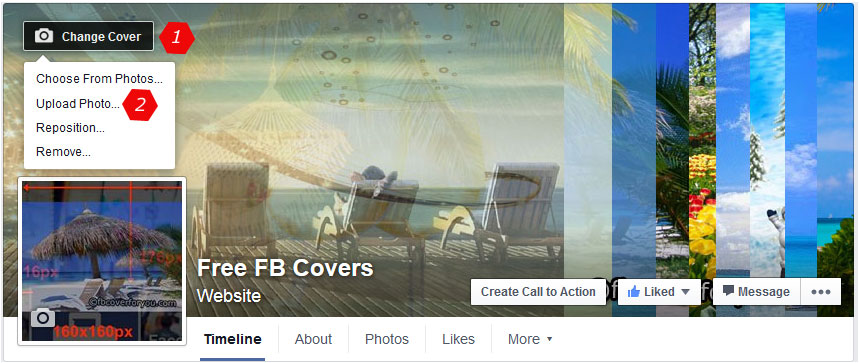 To add a facebook cover to your facebook timeline page, follow these instructions:
Find the facebook cover you like on our website by browsing here.
When you find the cover you want, click on picture & Download below the image.
Save the facebook cover on your PC desktop.
Then login to your facebook account and click on your name on the left. This should take you to your timeline page.
Click on "Change Cover" on the right top of the page (camera icon).[1]
Click on "Upload Photo" in the drop down box.[2]
When the file box pops up, find the photo on your pc desktop and click open.[3][4]
The facebook cover will show up on your page and then click "Save Changes".[5]
Please let us know if you have any questions about this answer by filling out our contact form.
Don't forget to Like Us on Facebook to get occasional updates on new stuff going on with our site!